on olnud väga produktiivne päev: olümpiaadil läks üsna.... *pilt fekaalist*, tegin eile õhtul endale nimekirja asjadest, mida kodus teha ja ma pole ühtegi asja suutnud korda ajada
et jah ma olen ainult nii kaugele jõudnud, et mõtlesin joonistada ja peagi panen kolmanda depeche kontserti peale
ma mõtlesin, et teeks hoopis siia blogisse ühe music challenge või asja, mis ma tumblrist leidsin
cool
alustame
5 favourite artists/bands
depeche mode, queen, the beatles, placebo ja see viies oleks mingi...exitmusic/foals/the drums/new order/the cure/radiohead???? ma ei suuda valida
53253887591284012894 favourite albums
ma tegin oma elu selle challengega liiga keeruliseks LOL
the beatles - white album
the beatles - sgt. pepper's lonely hearts club band
depeche mode - violator
depeche mode - songs of faith and devotion
depeche mode - music for the masses
the hole - live through this
exitmusic - passage
the maccabees - given to the wild
placebo - meds
queen - the works
radiohead - in rainbows
Favourite lyrics
Girl of sixteen, whole life ahead of her
Slashed her wrists, bored with life
Didn't succeed, thank the Lord
For small mercies

Fighting back the tears, mother reads the note again
Sixteen candles burn in her mind
She takes the blame, it's always the same
She goes down on her knees and prays

I don't want to start any blasphemous rumours
But I think that God's got a sick sense of humor
And when I die I expect to find Him laughing
depeche mode - blasphemous rumours
ja siis veel terve pagana violatori album ja walking in my shoes ja in your room
Favourite composer
(classical, soundtracks)
hans zimmer
Favourite musical
kas across the universe läheb arvesse?
Favourite soundtrack
ma ei viitsi sellele väga põhjalikult mõelda
hans zimmer - dream is collapsing (inception)
If you had to listen to one album for the rest of your life what would it be?
miks miks miks appi
ilmselt biitlite white album, kuna seal leidub laule mistahes meeleolule
If you had to listen to one artist/band for the rest of your life what would it be?
üsna ilmselge, et praegu vastaksin depeche mode
What's your favourite christmas song?
ma pole eriline jõululaulude fänn nii et
teine oleks dan phillips - jingles are jingles LOL
What's your least favourite song from your favourite band/artist?
ullala... depeche - freelove ma arvan
What are the most nostalgic songs for you?
kõik the drumsi ja foalsi laulud + veidi wild nothingut ja the kooks ja...radiohead
Would you drive across the country just to see your favourite band/artist live?
omg jah????? ma läheks pagana leetu ka aga PARENTSSSSS -______-
How much has your taste in music changed over the years?
ütleme nii, et... väiksena meeldis mulle a-ha
algklassides oli teemaks smilers
kunagi hiljem tuli red hot chili peppers, ehk 2007-2008, pole kindel
peale seda tuli periood, mille praegu pigem maha vaikiks LOL ehk maroon5
jesus christ
ja ~2009 oli 30 seconds to mars...ermm ja siis tuli nende saast album välja, mingi this is war v???? ma pole kindel
2010 suvi oli placebo
ja 2011 oli vist white liesi hullus peal
ok nende bändide vahele lähevad kindlasti mingid laulud, mida oleks praegu piinlik kuulata...shakira jm LOL aga mitte kunagi rihanna, pidage meeles, MULLE POLE MITTE KUNAGI RIHANNA MEELDINUD
MITTE
KUNAGI
ok ja siis tulidki biitlid ja queen ja depeche mode
What song makes you feel like a badass?
ma ei tea, miks, aga new order - slow jam LOL
ja mõned the hole'i laulud
Your top 10 most played
võtan kohe lastfm'st lahti LOL
see oli põnev
mul on selle enjoy the silence pärast piinlik
SEE POLE AINUKE DM LAUL, MIDA MA TEAN!!!!
Do you listen to music in some other language than English?
kui nüüd mõelda, siis väga mitte... eestimaalt ainult vennaskonda natuke
OMG väike hüsteeriamoment, vb pole see selle küsimusega seotud aga
2009a eurovisioonilt meeldis mulle ainukesena see laul
oodake ma kogun end alfjklöawkflöawkfalwf
????????????????++
Who do you think has the most beautiful voice in this world?
freddie mercury
What's your favourite music video?
see on teie kõigi jaoks kõige igavam post üldse
ma ei viitsi biitlitelt mingeid videosid otsida
If you were in a band what would you want to play (regardless of your current talents)?
he
hehehee
trumme või bassi
Favourite album artwork
mingi jura on siin all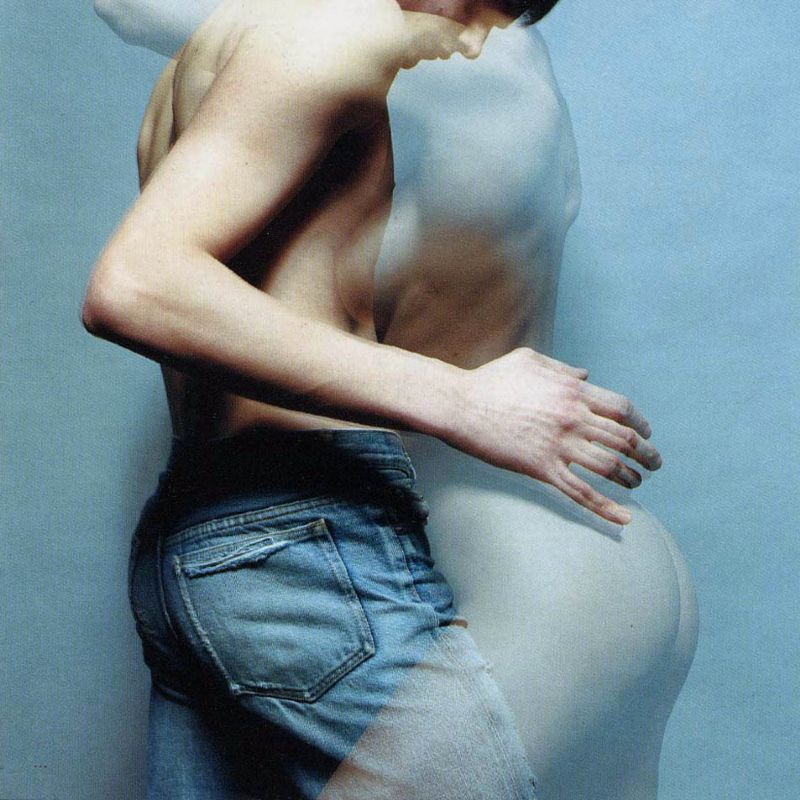 Do you listen to music when you read?
jaa, alati
I would like to steal the wardrobe of [artist/band member]
morrissey
mul on nii suva LOL
jah morrissey kindlasti
kust ta neid särke saab äää
või siis see jakk, mida daev siin kannab
LOL mis pilt
see pluus on ka väga tore
mulle meeldib jällegi daevi jakk ehehheheeeheheee
tegelikult ma lühendasin seda challenget ja jätsin osad küsimused üldse välja
ma olen tõesti tahtnud teha mingit piltidega posti, aga ilm on nii saast olnud ja mul pole siin toas ka midagi pildistada
oodake ma pean siia veel midagi panema
*väike hüsteeria*
selge
kena õhtut
äkki ma lähen päeval jalutama või midagi, loodame siis kena ilma peale
selge